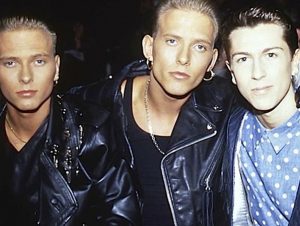 Over the years we saw several memorable moments even though we saw many great faces. Some were more memorable and worthy of a specific mention.
Nobody could forget the 1989 awards presented by inexperienced hosts Samantha Fox and Mick Fleetwood, both singers who knew nothing about proper presenting. A definitely unprofessional ceremony with mixed up lines and forgotten messages and star mix-ups does make it a notable Awards ceremony for all the wrong reasons.
We also saw Freddie Mercury's last gaunt appearance in public during the next year's 1990 awards. Even though Queen won the Brit award for Outstanding Contribution, Brian May fetched the award instead of sickly Mercury who could not make a public speech.
Dance DJ Brandon Block is a perfect example of drinking too much and allowing intoxication to rule thoughts and actions with bad decisions and worse behaviour. When the drunken Block was told by friends he must go onstage to fetch his award, (which he did not win, nor was nominated for) he walked onto stage. Thora Birch and Rolling Stones guitarist Ronnie Wood were presenting an award to Best Soundtrack Album and block was asked to leave which resulted in insults thrown around, with wood ending up throwing Block with his drink, embarrassing, yet memorable.
Another controversial moment is when Jarvis Cocker disliked the performance from the late Michael Jackson in 1996. He stormed onstage and showed his bottom to the superstar during his performance of Earth Song.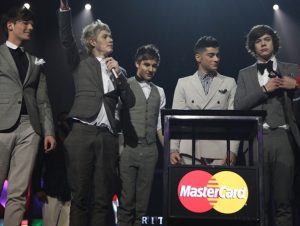 Memorable and embarrassing for Adele was when she was cut off during her important acceptance speech during the 2012 British Album of the Year.
The 2014 awards with David Bowie delivering a Scottish Independence Debate via Kate Moss was another notable moment. He won Best British Male solo artist at age 67 that year.
Who could ever forget the 1997 awards ceremony when Spice Girls performed Who Do You Think You Are and Wannabe. Now we are not referring to the songs, but the fact that during a British awards ceremony Geri Halliwell proudly wore an US Union Jack Dress. After the huge British success the recently broke through the US market and she thought it fitting to display her love for the US. That same dress was later sold for £41,320 making it the most expensive clothing ever sold by a pop star.
Then three years later also during the awards in 2000, Gerri Halliwell, who was then a solo artist again made the headlines when performing with a pole and wearing large inflatable legs. With backing dancers stripping down to pink briefs and also dancing with the US flag and Halliwell lip-syncing her performance she made it a night worth remembering and then we have to add that her former bandmates received Outstanding Contribution for Music Award on the very night too, something she declined to accept with the Spice Girls.
Something the British will never forget is the 2003 awards when Justin Timberlake performing three songs and caught pinching surprise guest Kylie Minogue's bum. Aside from the famous publicized photo the performance from Justin is still regarded as the best ever at any of the BRIT Awards.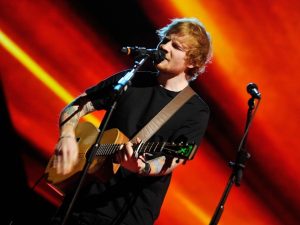 In 2010 the notable moment was when spectators and awards guests noticed during the performance of Fight For This Love, by Cheryl Cole that her wedding ring was absent for the first time in public. At the time her marriage to Ashley Cole has badly deteriorated and she later confessed that it was then that she broke off her marriage to the footballer completely.
During the 2011 awards Adele stole the show and hearts of millions performing Someone Like You. Aside from a standing ovation the song went up 46 places to the number one in the UK charts, received 450 million YouTube views and made her the first to have two top five albums and two to five singles at once. The only other band who achieved that was the Beatles.
During the 2015 awards we have two memorable moments with viewers disgusted at Kanye West's explicit song with foul language. More notable is when Madonna had a bad fall during her performance of Living For Love.